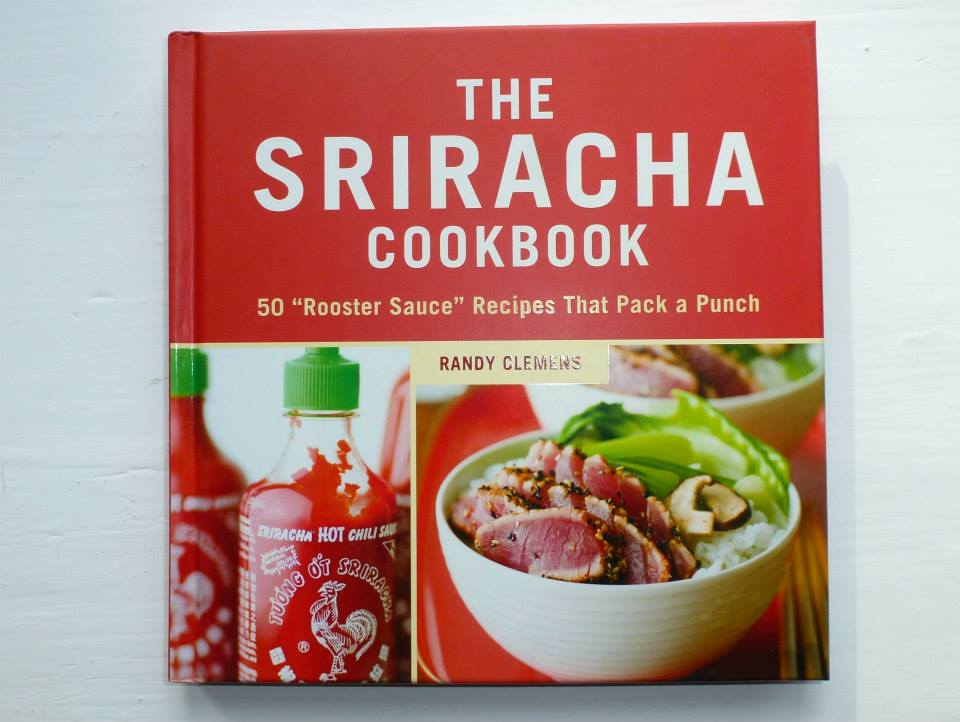 The Sriracha Cookbook – ISBN 978-1-60774-003-2
Author: Randy Clemens
Language: English
Release: 2011
Publisher: Ten Speed ​​Press
Size: 18,5 x 18,5 cm
Number of pages: 114
Number of recipes: 50
The book's main purpose is to show us what we can use the red Sriracha sauce for all kinds of dishes. Of course you can replace the sauce with his own homemade chili sauce or what other people may wish – the courts appear to be tuned a hot vinegar based sauce.
Vi får først en ca 10 siders indledning, where we hear little about what Sriracha is and where it comes from. Then the rest of the book filled with recipes divided into chapters: Sauces and Seasonings, Starters and Snacks, Salads and Sides, Soups and Stews, Breakfast of Champions, Main Courses, Drinks and Desserts.
Med et opskriftsantal på 50 er der selvsagt ikke mange i hvert kapitel, but those which you have chosen to bring is now quite reasonable.
We get a couple of old favorites like ceviche, Gazpacho, Thai Chicken Coconut Soup and Pulled Pork – but also some slightly more 'fun and new' as Sriracha kimchee, Fire-Roasted Corn Chowder, Chiliquiles and Peach-Sriracha Sorbet.
Each recipe has got a page and a part of them has a full-page image on the opposite side of the recipe. Above each recipe there is one or more suggestions for how to use it and / or served.
The recipes are easy to walk to and does not require special techniques or devices.
The ingredients can be found in the supermarket and Asian store. There used black- and light sesame seeds, lemongrass, galanga mm. in some of the recipes, but there is now also a part that requires little more than the nearest supermarket or where you are now acting.
Actually I was a little skeptical when I bought the book because it is a concept-book – but I am pleasantly surprised by the. There are many good ideas and although the recipes are easy, they are not oversimplified. Ingredienlisterne is neither too long or too short – First, it might scare some away, and the last is too boring, but this book is a good place in between.