I can not remember where I got it from here – so maybe it pinched somewhere and possibly adjusted? – but works well – also like the little rush of chili, there are still plenty of other flavors to match the.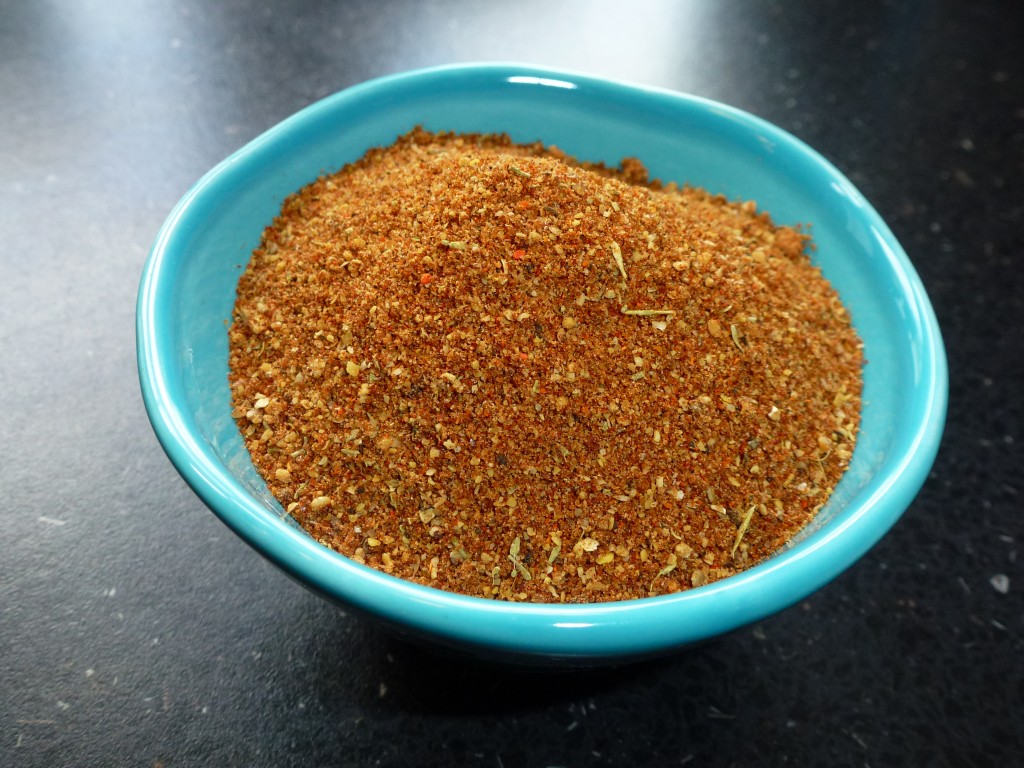 Ingredients:
3 spsk muscovadosukker
3 spsk paprika
2 spsk flagesalt
4 tsk hvidløgspulver eller granulat (may be replaced by onion powder electricity. granular)
4 tsk sennepsfrø
3 tsk sorte peberkorn
1 tsk korianderfrø
1 tsk hel spidskommen
1 tsk tørret timian
1 tsk tørret knust el. pulveriseret pounds (or more, aftertaste and chiliens strength )
How to:
The whole spices are roasted on a medium-hot frying pan to the smell - they must not become too brown.
Is cooled by and mixed with the rest of the spices. Everything is poured into mortar or grinder and grinded.
You can wait to grind them just before use.
Store in dry, airtight as other spices.
Important:
If you want to use barbecue mixture into something to be grilled or fried long – i.e.. to rub on a step – so do sugar, since it has a tendency to scorch if it is grilled / fried over a short time. You can, if necessary sprinkle a bit of sugar in the last few minutes of cooking time to allow the dark caramelized zing.
Among other things, used to: T-bone (bell peppers are grilled with Barbecue sauce), the ribs after marinating but before grilling