Mimosa is a cocktail consisting of six champagne / mouse nest wine and half orange juice.
2/3 dele appelsin og 1/3 bobler hedder en Bucks Fizz (not to be confused with 80s band).
Orange juice has to be preferably be fresh – Thus fresh squeezed.
We were faced with a bunch of bubbles from a different context, som er af den kvalitet der godt kan tåle at blive piftet lidt op ;o) – so a Mimosa for Sunday brunch was as obvious…..og da jeg nu er mig, must be as chili in such one.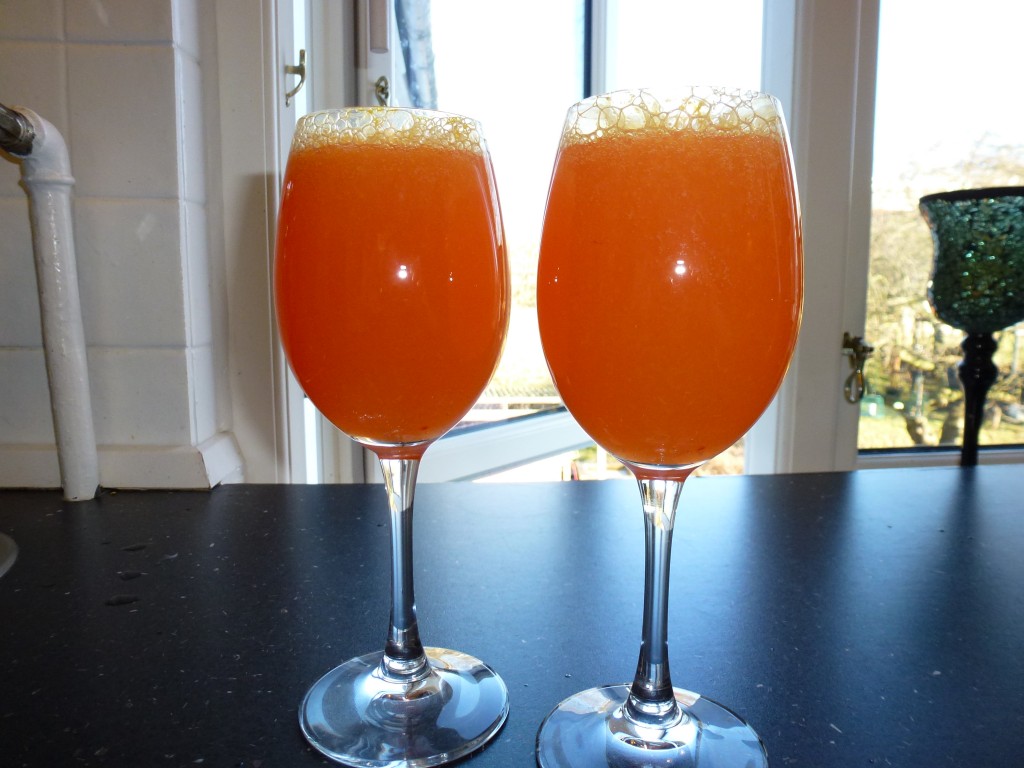 Ingredients:
Bubbles (champagne or sparkling wine)
Oranges
Frisk chili
How to:
Remove the seeds from the chillies and chop them fine until they get to mush. Squeeze the juice out of them through a small sieve – it is easily done with the back of a teaspoon. Add a few drops of water to the mass in the sieve and squeeze again. Repeat a few times.
Pour chili evening in a wine- or champagne glass.
Pressure oranges and fill the glass halfway with orange juice.
Top up with bubbles.
Estimates for brunch table or as an aperitif.
Should also be effective for hangovers.
Tips:
You can use one of chilli syrups in this drink instead of fresh chilli.
You can of course use Danish water, cider or else to top up with.