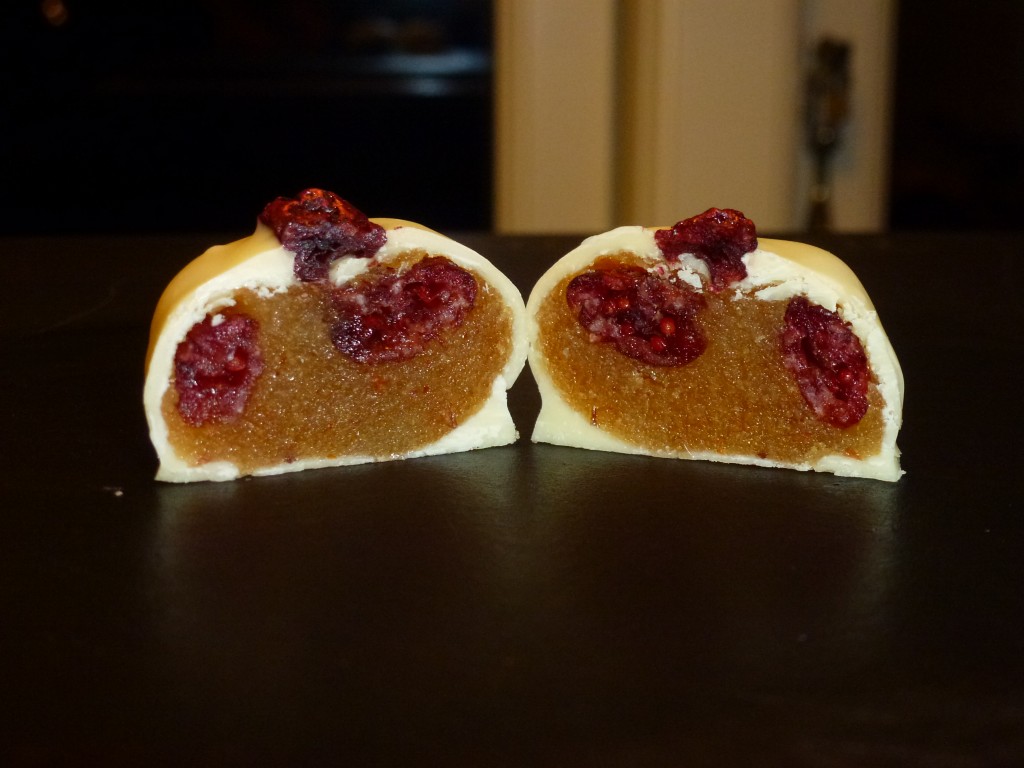 Ingredients:
400 gr marcipan
a cup dried cranberries
a good gin
1 – 2 tsk chili
white chocolate coating
How to:
Fill a mug almost with cranberries. Pour the gin over so it covers. Cover the mug with movie and put it in the fridge for the next day.
Drain tranebær'ene and knead them well into the marzipan.
Ask the balls to dry on the kitchen table for an hour, before they are coated with white chocolate.
Use gin'en to something sensible. It can eg. mixed with a blue cheese and a pinch of chili for a delicious cream to no good bread.