Also called Phanaeng and in some places panang or penang. Karrypastaen that started me up on the home melamine ware pastes. It is delicious, fresh in flavor and a bit milder than the perhaps more familiar gul, red and green karrypasta.
Smager især fantastisk i kokosbaserede retter synes jeg.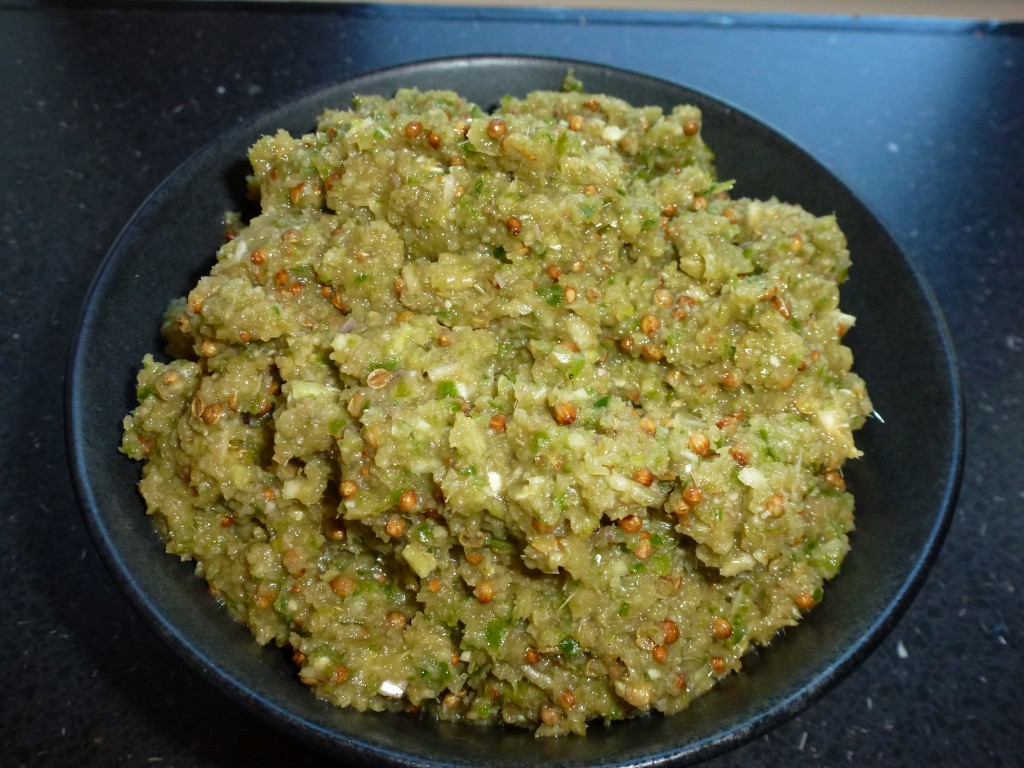 Ingredients:
125 gr tørrede grønne jalapeno eller et par håndfulde friske (other chillies can obviously be used in the desired quantity)
4 spsk korianderfrø
8 spsk hakket løg eller skalotteløg
8 spsk hakket hvidløg
2 spsk hakket galangarod
2 spsk revet limeskal
4 spsk hakket citrongræs
2 spsk rejepasta
1 teaspoon salt
How to:
All knocked together in a mortar or run in a blender / food processor in.
Med friske chili kan pastaen opbevares mindst 2-3 uger på køl eller fryses i portioner (as. 2 top-spsk er passende pr. portion for two, I think – but a try). Jeg får 7 portioner ud af denne. They packed easily in small wrap packages and place in a freezer bag on which is written what is in.