Pear slices here we use as snacks and they have helped to change my view of dried fruit – they taste very well.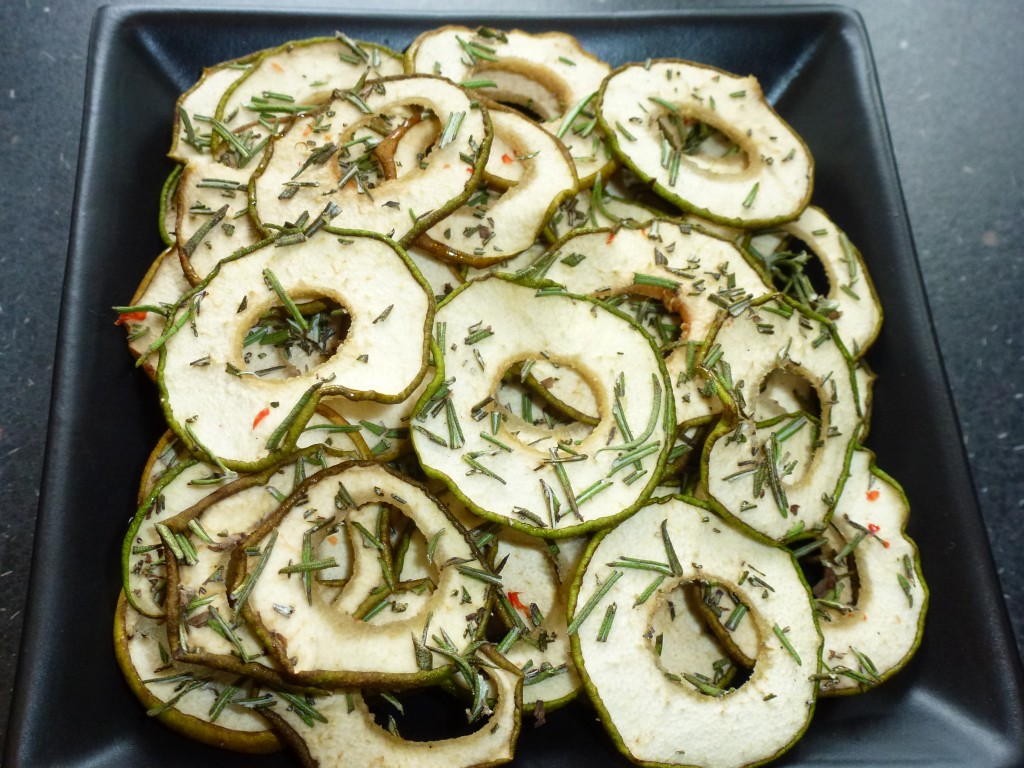 Ingredients:
Pears
Chili syrup (will be translated upon request)
Fresh rosemary
How to:
The bulbs are washed and core are removed with a kærnehusudstikker.
Cut the pears into slices of about. 3-4 mm tykkelse.
Heal them on the rack and brush them with chili syrup on top.
Hak rosemary pins look and drys over with the same pærerne is swabbed, so that they are firmly.
Dry the bulbs in dehydratoren.
I like the bulbs when they are still a little soft – then rosemary also lots of flavor yet. Rosemary flavor seems I lost a little when dried completely bone dry.
Of course you can sprinkle them with whatever you want. They can also be dried in an oven at low heat, – then I would suggest that they are either placed on a rack from the start of – or if, as here is smeared with syrup and thus erlidt wet / sticky, started up on baking paper on a baking sheet and then moved onto a rack and dryer on when they are semi-arid.