If you have not tried a homemade chocolate / nøddesmørepålæg, then it can be shown only too slow. It has absolutely nothing in common with the sweet stuff that kids eat – but is concentrated, deep, dark and delicious in taste.
A good chocolate is of course a prerequisite and a little chilli gives it some edge. The strength determines the thankfully even.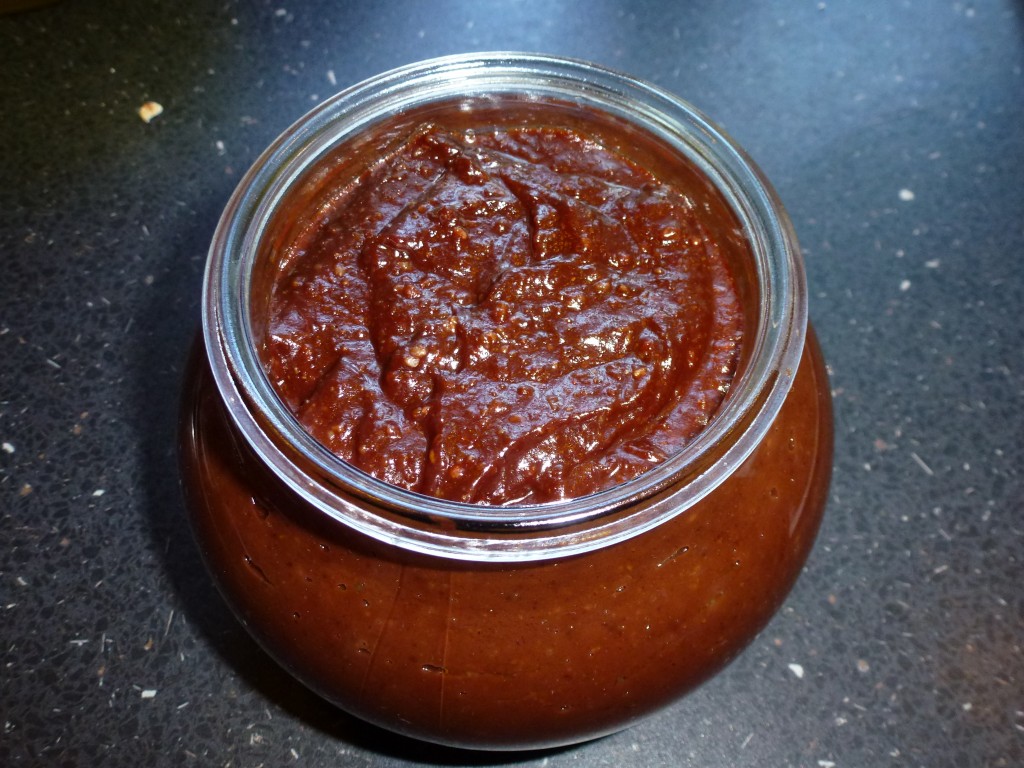 Ingredients:
140 – 150 gr god chokolade, eg. 50 gr lys og 100 gr mørk
100 gr hasselnødder
1½ dl piskefløde
60 gr blødt smør (should be at room temperature)
chili powder
½ teaspoon salt well
How to:
Nødderne ristes i ovnen ved 200 grader i ca. 10 minutes – Maybe they need a little more, perhaps less. Keep a close eye on them and mess around in them on the way. The paper-thin to begin to crack and loosen, but the nuts should not be too dark.
Rub them well in a tea towel so a good part of the husks removed. It does not need to be the whole.
The nuts blended in a food processor until they are half finely chopped. They should be a mixture of small pieces and nøddemel, so there is little to chew. You can of course make them in the consistency that you like best.
Chop the chocolate well and place in a bowl with nuts.
Heat the cream to the boil and pour immediately over the mixture and stir until the chocolate has melted.
Stir the butter into the mass and then chili and salt.
Pour the chocolate on glass and eat it within a week's time. I have had the standing in the refrigerator for several weeks without problems. However, it is now easier to lubricate at room temperature.
This portion yilds approximately 4,65 dl