Very easy confections with a unique flavor. De 4 ingredienser klæder hinanden rigtig godt.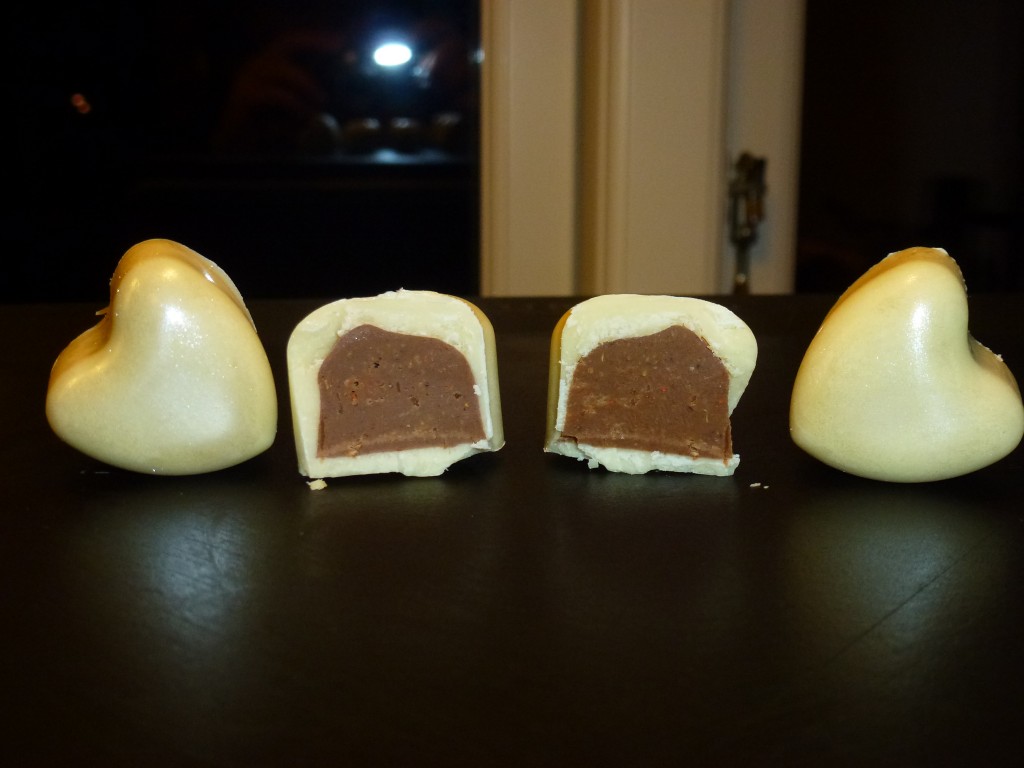 Ingredients:
good white chocolate shells
500 gr blød nougat
4 – 5 stjerneanis
2 tsk chilipulver
How to:
Prepare shells – see . little about chocolate.
Mal star anise spice mill and run it.
Melt nougat with chili and stjerneanispulveret.
Let it cool for kitchen temperature while regularly stir, so it does not stick to the edges.
Fill nougat'en in the shells and let it harden completely closed by white chocolate.