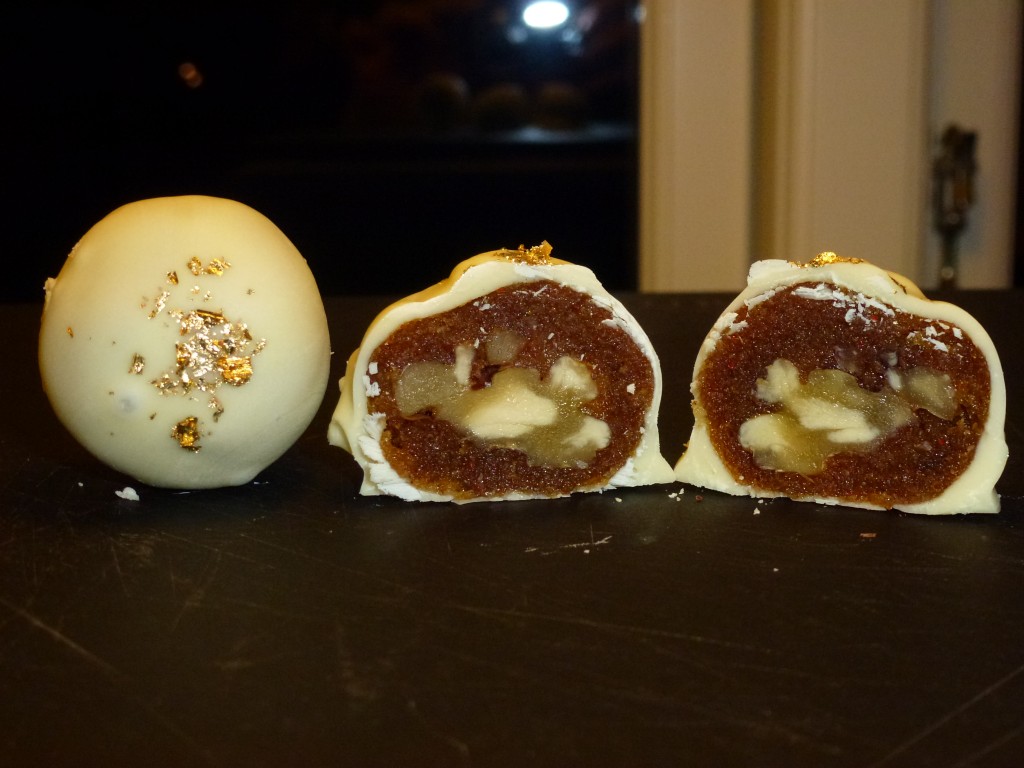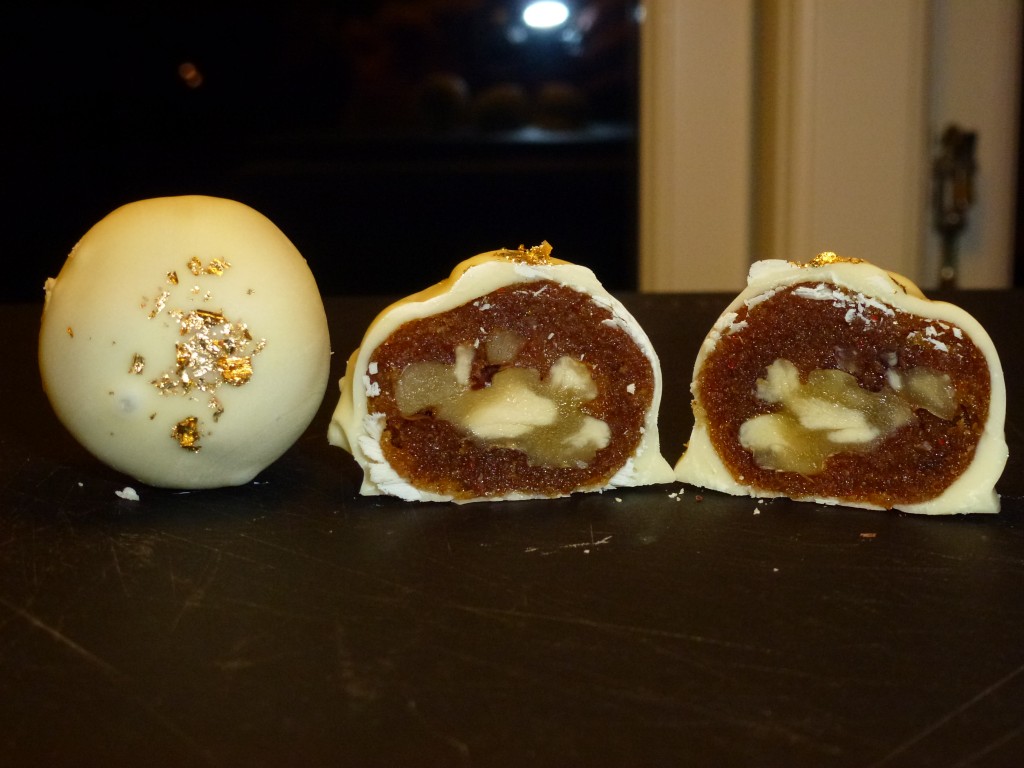 Ingredients:
400 gr marcipan
a half cup walnuts
port
2 toptsk engelsk lakridspulver
1 tsk chili
white chocolate coating
How to:
Fill a mug half with walnuts. Pour the port over as it covers. Cover the mug with movie and put it in the fridge for the next day.
Mix marzipan with chili and licorice and knead well. Pour a few teaspoons port in – it makes it easier to knead.
Drain the nuts.
Pak little marzipan on each walnut and roll them into balls. Moisture hands with cold water on the way when it becomes too sticky. The water will surface to look a little funny, whitish out – but it dries again.
Ask the balls to dry on the kitchen table for an hour, before they are coated with white chocolate – see . little about chocolate.
Port wine can be used in the sauce, if you think it has been too bitter.