Some nice hot chillies can be used in the delicious marshmallows with liquorice, thick marzipan bottom and a chocolate shell almost as thick. Yum.
You can of course make them just as hot or mild as you prefer.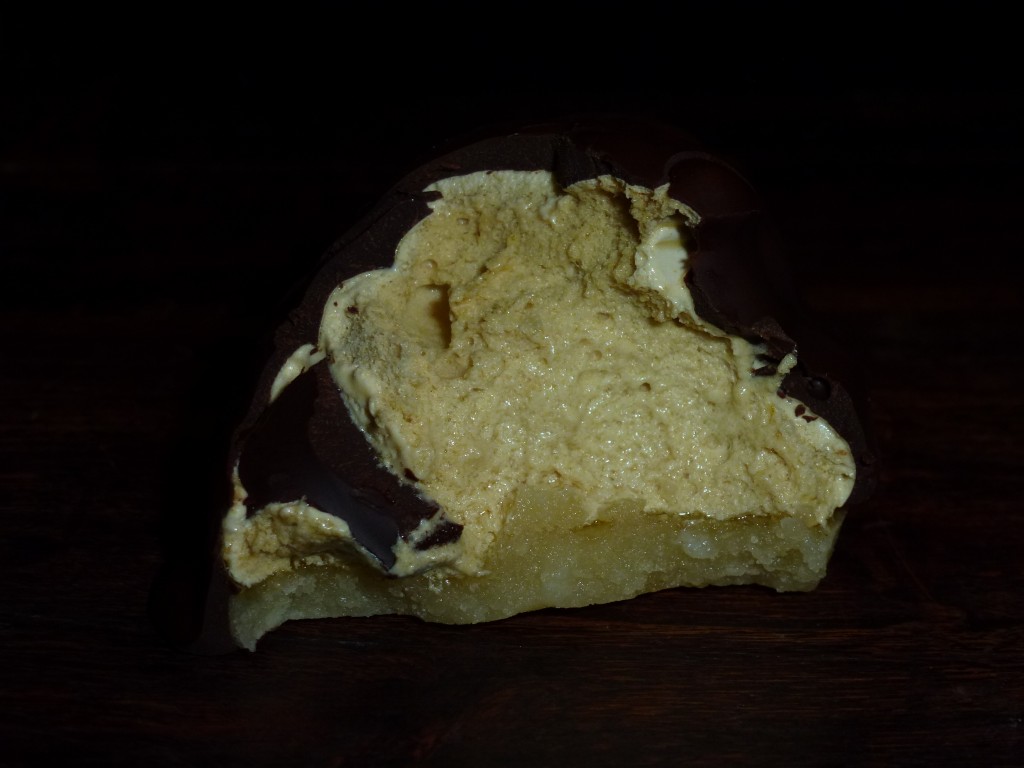 Ingredients:
500 g marzipan
250 g sugar (white sugar works best)
125 g glucose
1.25 dl water
A couple of chillies to taste ( – preferably hot, i.e.. 2 Naga)
150 g pasteurized egg white
4 topped tsp licorice powder
4 sheets of gelatine
About . 400 g good dark chocolate
How to:
Cut the marzipan into 30 slices and place them on a baking tray on baking paper.
You can choose to bake them. at 180 degrees celsius for about 5 minutes – they should just be light brown around the edges. baking is not necessary, but makes for a bit more chewy' base.
Let gelatine sheets soak in cold water.
Pour the egg whites in a bowl and stir them together gently – they just need to be mixed – whipping comes later.
Blend chillies with water in blender or food processor. Drain through a sieve into a small saucepan. Use the back of a spoon to squeeze the last chili water out of the fruits.
Pour sugar and glucose in the pan and bring the chili syrup' to a boil. Let boil for 3-5 minutes. If it starts to become slightly golden around the edges is definitely finished, but otherwise, it's as if it thickens a little bit after 3-5-8 minutes. Do you use a thermometer, you must stop when you reach 117 degrees.
As soon as it does so, Beat in the egg whites at full throttle. It should be poured in boiling – it solidifies easy when getting colder and it should preferably not do so in the pot.
When the mixture have been whipped for a short while – press most of the water from the gelatine and put it in the warm egg/syrup mixture.
Beat the mixture using the mixer for a total of about 15 minutes at the max. speed.
Once the whipping is finished and it has a nice chewy meringue consistency, liquorice powder is poured in and is whipped just until thorougly mixed.
Pour the mixture into a plastic freezerbag and leave it for 8-10 minutes, so that the gelatine sets a bit – then it's easier making nice little tops. Cut a corner of – and make nice tops on the marzipan bases.
Let them dry for half an hour iin room temperature and then cover them then with a thick layer of chocolate – either by pouring chocolate over them using a chocolate tray (remember to move them to baking paper before the chocolate has set) or by brushing them gently with the tempered chocolate using a soft bake / grill brush.
Let the chocolate harden and eat them ;o)