Luner on a chilly day.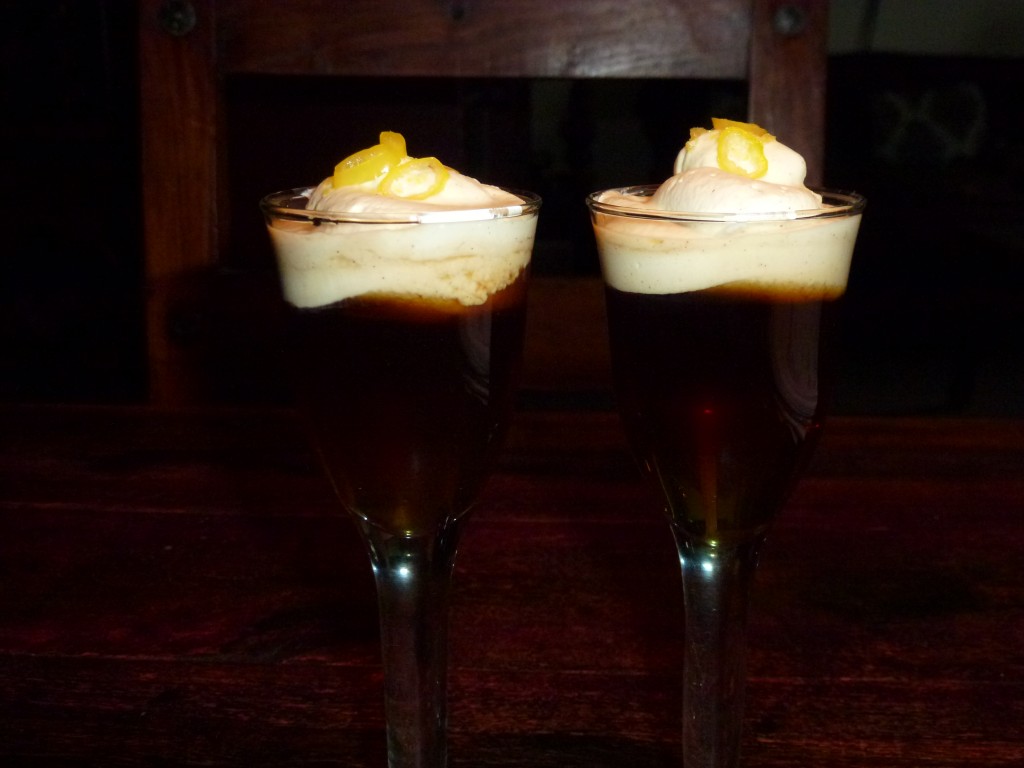 Ingredients:
Galliano
Strong coffee
Cream
Vanilla Powder
Frisk chili – not too dry or thin-walled
How to:
Brew some strong coffee.
Cut some fine rings of the tip of chili and save for garnish.
Finthak chilien til mos med en stor kniv på et skærebræt eller brug en minihakker.
Squeeze the juice out of chili mixture with the back of a spoon – use a small strainer. Tilsæt 5-10 dråber vand til massen i sien, stir and strain again. Repeat. with a little more water a few times.
Pisk lidt fløde til skum med en knivspids vanillapulver og evt. a bit of chili tonight.
Pour a small amount of chili tonight and then Galliano in a shot glass.
Hæld kaffe forsigtigt over ved at lade det løbe over bagsiden af en teske ned i glasset.
Hæld flødeskummet i en sprøjtepose eller en lille frysepose som du derefter klipper et hjørne af.
Sprøjt fløde ovenpå kaffen.
Using a teaspoon or a small plastic pipette to drip little more chili juice in addition to the cream (can possibly. be done by the table).
Pynt med de små chiliringe og servér straks.