Small, chili crisp onions which does well in both meats and strong cheeses. Eat them leverpostejen, the sliced ​​hot meat or sanwichen / on rye bread the food with the cold meat. Tastes also wonderful egg food.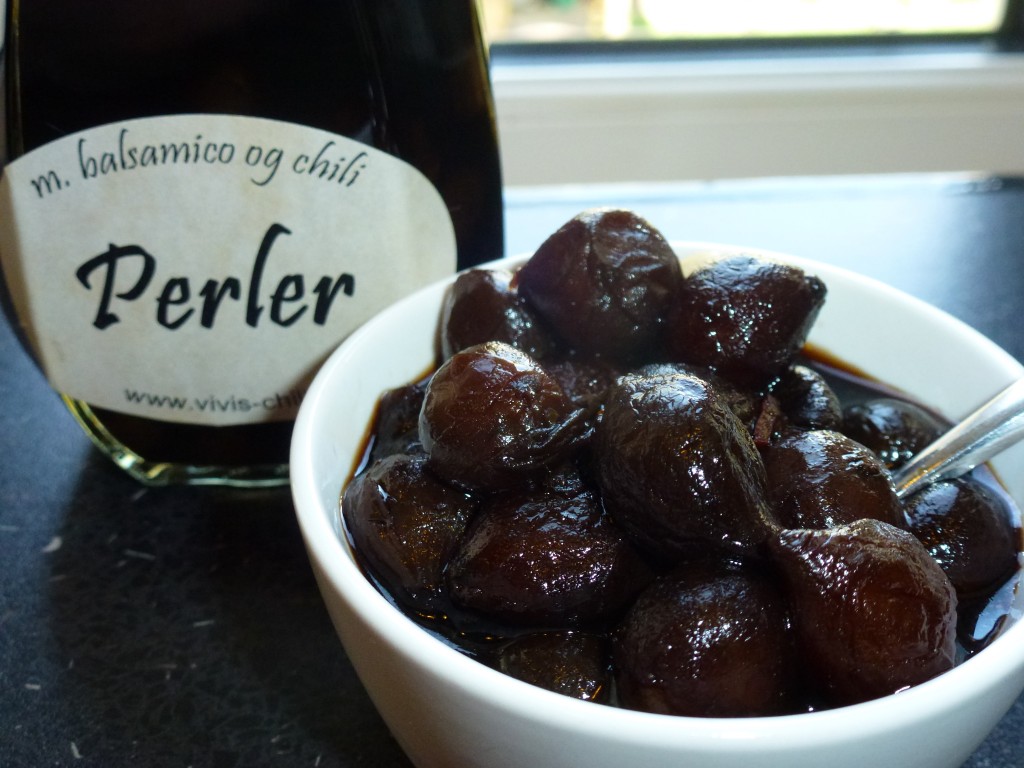 Ingredients:
5 kg frosne, thawed pearl onions
2½ liter balsamicoeddike
chili to taste, fresh and / or dried
500 gr salt
1 kg brunt sukker – muscovado or brown sugar
15 gr knust peber
15 gr allehånde
15 gr koriander
possibly. Sodium benzoate
How to:
Onions and Balsamic be a rehash and the pot is removed from the heat. Fish onions up with a recall and benefit about half of them in scalded and possibly. sodium bezoate rinsed glass jars, so that the glasses are half full. The rest of the onions place in a large, scalded bowl.
Bland alt andet end løg og Atamon i en stor gryde og bring det langsomt til kogepunktet og lad det simre et par minutter eller 5.
Remove from the heat and add Atamon (if you use it) as directed on the bottle.
Fish spices up and spread them in the half-filled glass. Fullness glasses up with li – and pour the stock liquor in the way to edge.
Close immediately tubes and allow the bulbs be at least a month before you taste them.
Portionen her giver ca 7,2 liter (depending on how many chillies comes with – men med ca 2 dl chili, is that right)
Tips:
They also taste wonderful in a sweeter – but hearty chili sharp – edition. Try to double the amount of sugar or perhaps even planning to spend more than it. Taste your way.
year glass is emptied, taste the remaining liquid, although in a sauce. Use it also to taste a good soup with.