Homemade coleslaw tastes really good compared to buying Edition – and when one of coleslaw classics even includes chili – ja så er der vist ingen undskyldning for ikke at lave den ;o)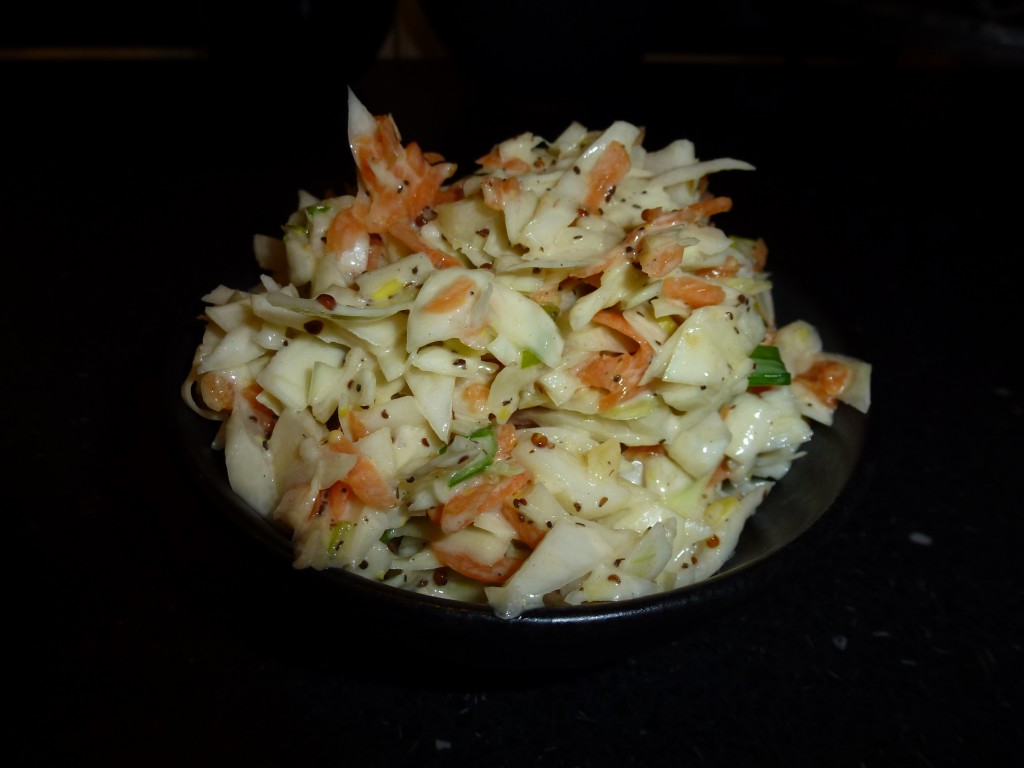 Ingredients:
ca 3 dl mayonaise – like homemade (see recipe her), so you can get some of the good oils while
1 dl rå rørsukker
½ cup apple cider vinegar
2 tsk sellerifrø (eller 3 -4 hvis du som jeg er helt vild med dem)
2 tsk flagesalt, maybe more – flavor
finely chopped chili or chili sauce to taste – I use my yellow chili sauce for this
1 medium størrelse hvidkålshoved – or red cabbage or cabbage or…
a good pair of carrots
1 medium str. onion of your favorite kind – or a pair of onions or other onion
How to:
Mix the dressing ingredients and season to taste with taste entities if you think something is missing. I think that dressing well may be the slightly acidic side with a good chilibid.
Finthak onions and cabbage – grate the carrots and mix it all – veiled – it was nemt.
Tastes great with grilled foods, webs, on the whole as an accessory to a lot of things…