Freshly baked bread with a good pesto, tapenade or hummus is not to stand for. It can be used as an accessory most vegetable, meat- and fish dishes and tastes wonderful as a haps in itself.
Here's a little spicy action based on beetroot as we're pretty excited about.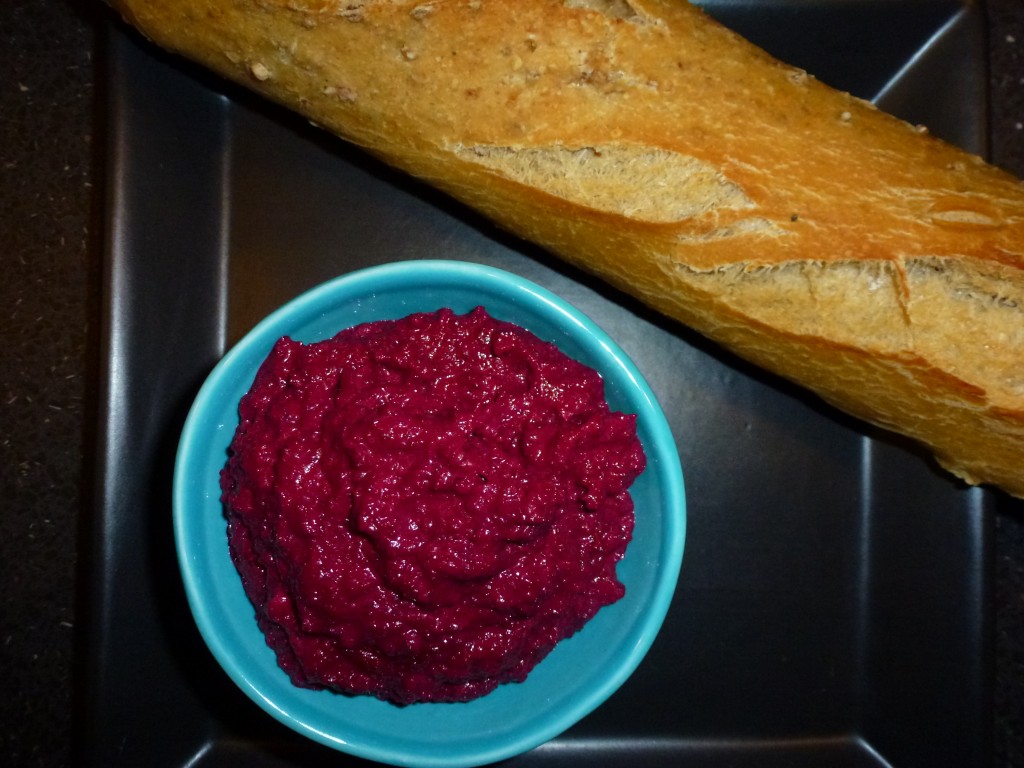 Ingredients:
600 – 700 gr rødbeder i ensartet størrelse
4 spsk tahin
4 – 5 fed hvidløg
chili to taste, fresh, sauce or dried
zest of ½ lemon
3 spsk god balsamico (or lemon juice)
1 spsk stødt spidskommen
1 teaspoon salt, like røgsalt
How to:
Wash beets and beware that you do not perforate the peel – they must be cooked whole with the peel on.
Boil beetroot well in the salt water which just covers. Kogetiden er 30 – 60 minutter alt efter størrelse. Can not find them in the same size as the largest set of first and put the smaller the pot along the way.
Let beets cool light of (10 – 15 inutter) – og gnid derefter skrællen af.
Cut the beets into chunks and place in food processor along with the rest of the ingredients.
Run to a medium fine lot for you.
Season to taste with more of taste entities if you think something is missing.
Store in the fridge for a week.
Tastes super well with freshly baked flat bread or baguette. Also good for vegetables, i sandwich, as a dip for raw vegetables, who relish and much more….
Should anyone sit and think: sikke as something hippiefis – so no, det er smadderlækkert og rigtig spicy ;o)