Whities is a kind of brownies made of white chocolate. Inspired by browniesuccesen – I have therefore created them here.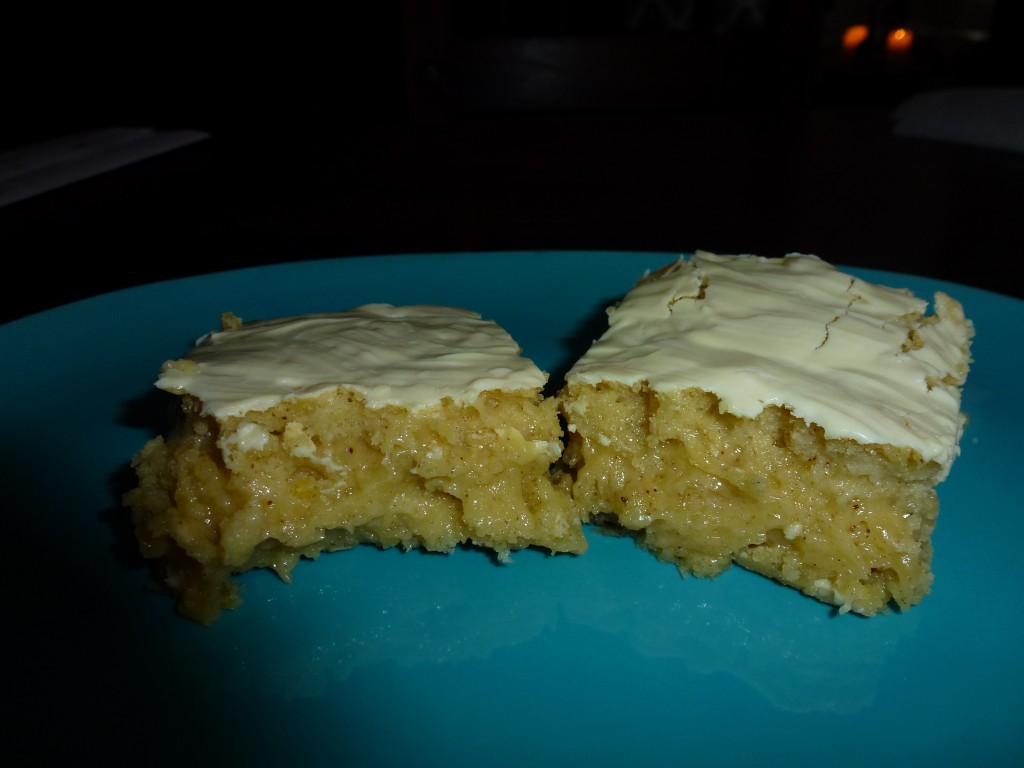 ca 25 stk
Ingredients:
300 gr hvid chokolade
250 gr butter
150 gr rå rørsukker
4 æg
200 gr hvedemel
1 øko citron
1 small teaspoon salt
1 tsp vanilla powder (not vanilla sugar) or grain fra a vanilla tang
chili to taste, possibly. white – I use fresh (like from the freezer)
100 gr mandelflager – or slip finely chopped almonds
How to:
Smelt smør og 200 gr hvid chokolade sammen i en lille gryde ved meget meget svag varme (white chocolate burns easily on). You will probably find that it does not melt well together, eventually start a chocolate gryne and accumulate the protein compounds in butter is such that there is a portion of liquid chocolate at the bottom of the pan with a fine layer of clarified butter upstairs. That's just fine. Stil det til side 10 min. so it can cool down.
Turn on the oven at 175 degrees celsius.
Liberating chillies for core and chop medium-fine. I like that you have to be able to bite into small pieces chili, but not for large.
Grate the lemon rind finely and squeeze the juice of the lemon.
When the oven is running hot, Beat eggs and sugar until light and frothy.
Beat butter / chocolate mixture into. Whip map at a high speed – Just for this is mixed well. Note that this is a different process to brownies.
Turn flour, salt, lemon peel- and syrup, chili, vanilla and almonds in.
Hæld det i en form på ca 25 x 25 cm og bag dem midt i ovnen i ca 25 minutter ved 175 grader. The cake should be very soft in the middle – almost liquid, but of course completely done.
Cool the cake – like in a refrigerator. Smelt de sidste 100 gr chokolade og pensl/smør kagen med det. Let the chocolate harden. Cut then the cake into small square chunks and serve.
Tips:
You can easily use ground chili – experience is just another.
Remember: good ingredients gives good taste.