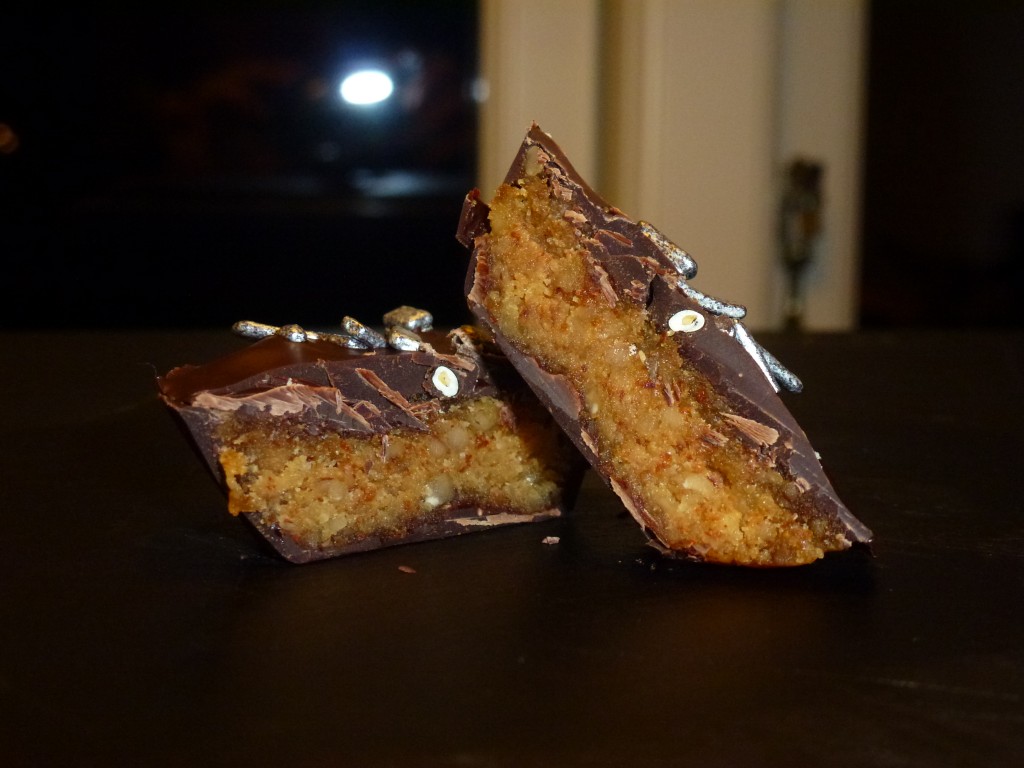 Ingredients:
Dark chocolate shells
250 gr mandler
3 – 4 bittermandler eller abrikoskerner
2 spsk honning eller mere
3 – 4 spsk Absinth
½ tsp chilli powder
How to:
Prepare shells if you have the marzipan in sådabn some – alternatively it may be rolled into balls which were coated. see also. little about chocolate.
Mandlerne hakkes – med skal – i en foodprocessor indtil de har en konsistens som meget groft mel – prøv dig frem hvilken konsistens du bedst kan lide. I think that this marzipan must be more coarse than the regular store bought marzipan.
Honey is added and it is run some laps again.
Tilsæt chili og Absinth og kør til massen er let sammenhængende – endelig ikke for længe. The mixture should be slightly sticky, måske skal der lidt mere vædske i – kommer an på hvor fint du malede mandlerne og hvor store skefulde honning der kom i.
Pressure mass in chocolate shells. Close off with melted chocolate, decoration CE. with whatever you find on and serve.