A letlavet tapenade with a fantastic umamismag – It is delicious as a dip for vegetables and assorted breads, but certainly also for adding flavor to sauces, supper, moss and stews.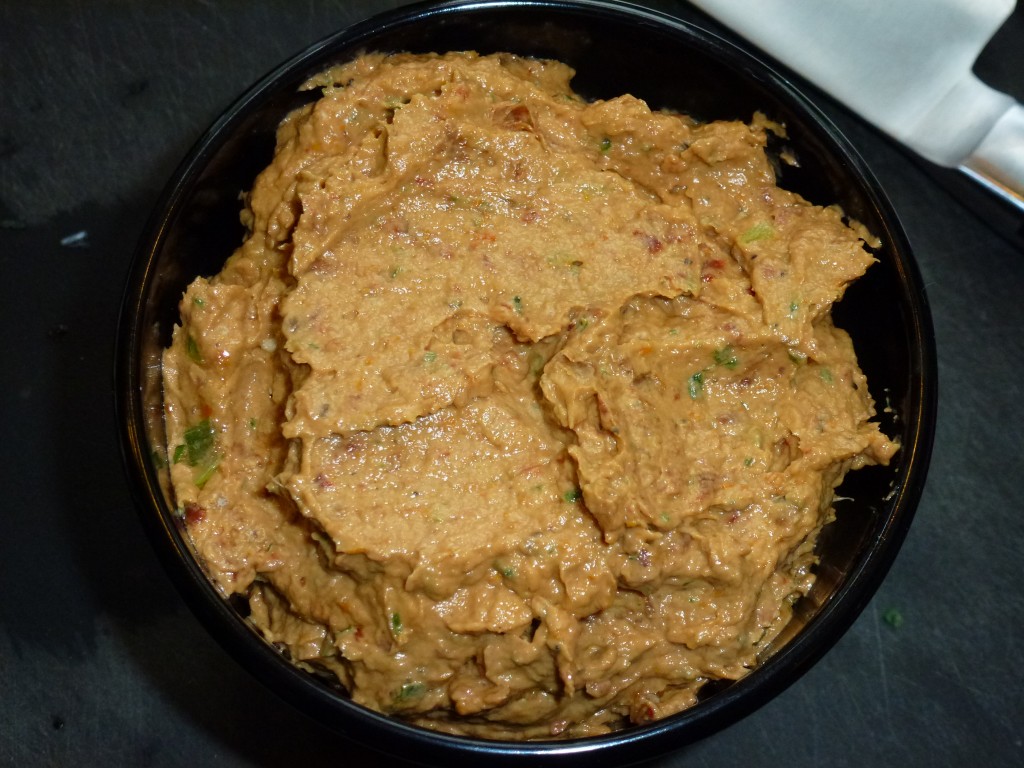 Ingredients:
1 stort glas soltørrede tomater i olie eller to små glas
1 stort glas hele ansjoser i lage
1 bundt forårsløg, the green part
6-8 fed hvidløg (approximately ½ garlic)
lidt chili
salt peber
possibly. extra olivenolie
possibly. water.
How to:
Cleaning anchovies holders. Cut the heads and tails of. Cut the belly and remove the entrails. Pressure anchovy flat on a cutting board with the back side facing up. Flip it and remove the backbones. Pull the skin gently.
The tomatoes used as they are with oil – or you can pour the oil out and spend about. same amount of virgin olive oil.
Pour everything in the food processor and run for very smooth consistency. Spring bulbs do not need to be fully extended – but the rest should be smooth and fine.
There probably need to add more olive oil or any. water to get the mass of desired consistency.
Season to taste.
Eat tapenaden immediately as a dip and freeze leftovers in small portions which are used to add flavor to other foods.
Of course you can use purified fish instead – but the whole pickled fish provides a much more delicious and consistent taste. The work to clean them is not so large – and taste yields, it is certainly worth.
Tapenaden does not taste particularly fished – but beautiful and powerful of good causes.