Tastes of sunshine and holidays.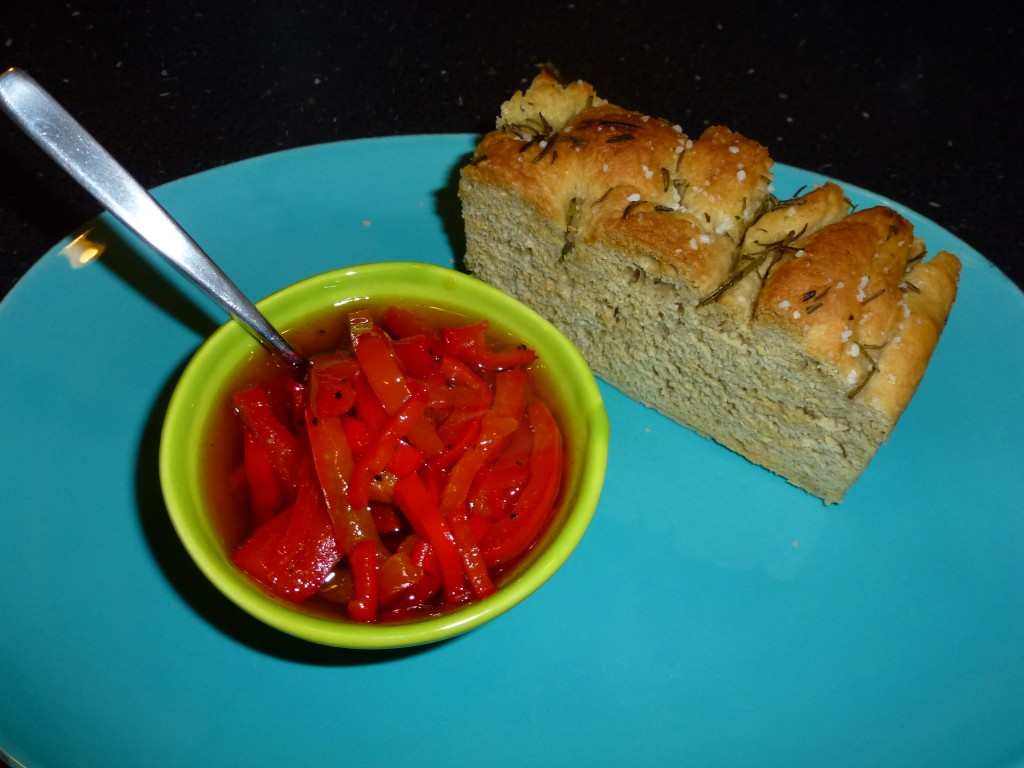 Ingredients:
4 – 5 peberfrugter – any sun-ripened
Sweet / mild chillies aftertaste – large sweet chillies can also be fully or partly replace the peppers
maybe some. fintstrimlet chili
ca 1 – 1½ dl ekstra jomfruolivenolie med god smag
about ½ cup good balsamic vinegar – one without too much acid
Salt and peber
How to:
Clean chili and pepper.
Skær peberfrugterne i 6 både og skær hver båd i strimler på den korte led.
Cut the chillies into strips and put them and the peppers in an ovenproof dish.
Sprinkle a little salt and pepper over and pour oil on – toss well around.
Bages i forvarmet ovn ved 180 – 200 grader i ca 30 – 45 minutes – if you cut the strips very thick, it may be that they need a little longer. Vend rundt i dem med 10 minutters mellemrum og check dem. They are done when the peppers have given much of their liquid and therefore shrunk by half and is quite tender and soft – but they do not take color. Once you have made them some time you can smell the finish.
When taken out of the oven poured the immediately with balsamicoen and turned back well around.
Can keep my. a week at scalded, closed glass jar in the refrigerator.
Eaten with freshly baked bread as example. baguettes or savory flatbread. Serve like it in small bowls with a small spoon, so to break his bread, hold it over the bowl and pour both the juice and pepper on – the juice is fantastic.
Served throughout the year – is equally good as the accessories for barbecues in the summer and tapas table mm. in winter along with other good.
Tastes good warm and even better cold.
A very simple little thing that tastes great – a bit of sunshine and summer – if it is made of good ingredients.
Tips: add if necessary. garlic and / or herbs, maybe a pinch of hot chili or other good spice – only limit is your imagination here.