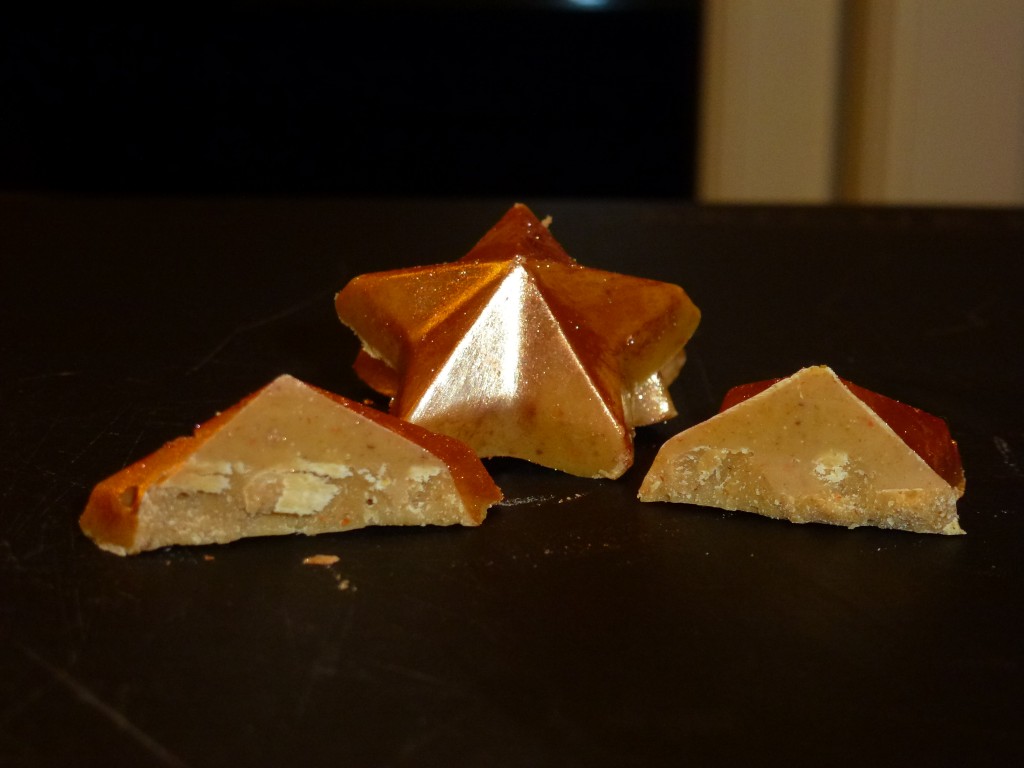 Ingredients:
200 gr god hvid chokolade
1 tsk lakridspulver (small top)
1 tsk pulveriseret chili (small top)
How to:
Melt the chocolate over low heat for chocolate smelter or water bath. Tempera on CE. – see little about chocolate.
Mix licorice and chilli in a small bowl (it's a little letterer touching licorice powder out) and stir in the white chocolate.
Immediately pour the mass into small chocolate molds and leave to set.